Each customer that has entered our doors has seen the expansive collection of Theo. Almost 20 years ago, Henry Lee (Town Eyecare's founder) discovered the unique frame line that is Theo. He instantly fell in love with the unique look and wanted to share it with every customer. Since that time, Theo has helped Town Eyecare evolve into a boutique optical shop that focuses on unique styles and colors.
Theo has been around since 1989 and has set the bar for unique frame designs. As a family owned company, based in Antwerp Belgium, Theo provides an artistic, free and energetic look. The in-house design team spends countless hours creating unique and fashion forward styles that provide a work of art for your face.
Theo's mission is to keep your eyewear updated and fashionable. Whereas most fashion brands release designs twice a year, Theo releases new styles four times each year, keeping them on the leading edge of fashion design. Although Theo frames can be on the funky side, there is a lot of thought given to each frame and you will find there are multiple collections within the brand. Within these collections are three levels of creativity, a conservative style, a slightly funky style, and then a very fashion forward design. We guarantee you will find eyewear that is unlike any other when viewing the Theo frames.
We love Theo because it embraces the same values of color, style and quality which is the foundation of our business. We want you to feel unique and receive consistent compliments on your designer glasses for years to come. We love the fact that Theo pushes the boundaries of style and fashion. Here are some of the newest collections from Theo that we are currently displaying.
Happy Characters Collection:
Hot off the press: our print-inspired 'Characters' series is here for its second edition. Theo's new typefaces bring a fresh look to a familiar story. Slightly smaller than their predecessors, these frame designs make for the perfect basic, but of course … with a theo twist. Remember our extraordinary hand-sprayed color gradient? This artistic touch makes each pair a "one of one"
design. Totally unique, like a collectable print. Wear your character on your face and show your colors. Because you, too, are one of one!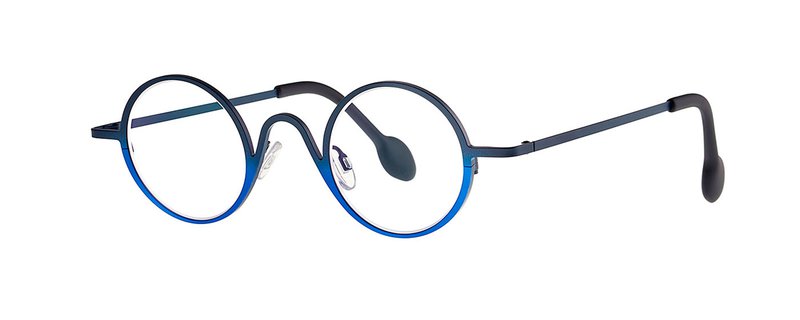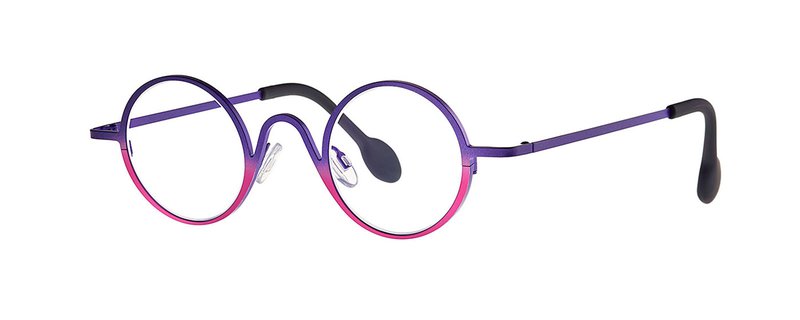 Now or Never Collection:
At the crossroads fortune favors the brave. And so does this Theo collection. When life puts you at a crossroads, you always have a choice: the safe or the bold path. One will keep you stuck on a familiar road, the other ... who knows! Yet one thing is for sure: these theo frames won't be found on the safe path. Confident, pure forms meet clever design in Matali Crasset's signature style. Only for true theo lovers who dare to stand out! Ready to make your choice? It's now or never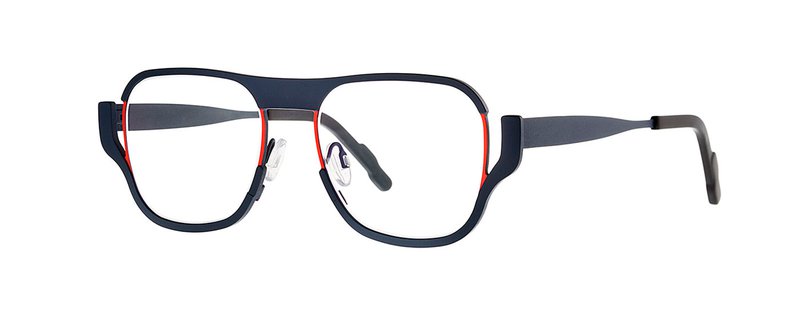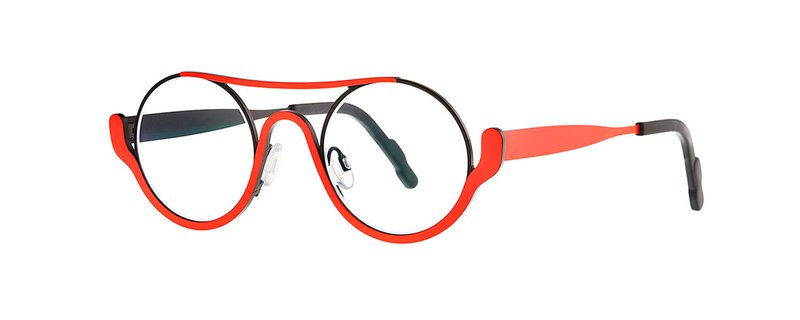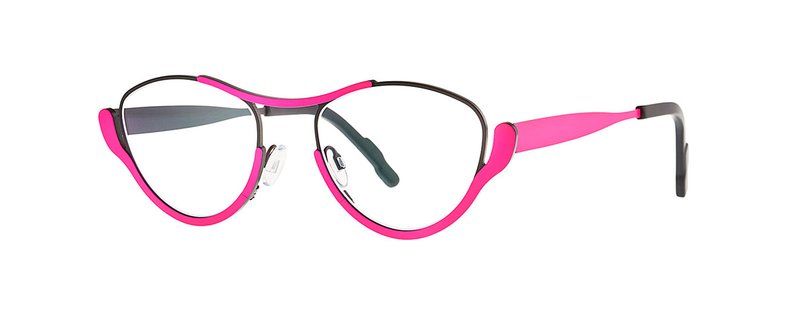 Groove Collection:
Cut it out! No more glue, screws or extra materials needed to create amazing eyewear. The newest theo family was literally cut out of one piece. Have you ever taken a flat sheet of paper and folded it into something much more interesting? That's exactly what designer James Van Vossel did with a piece of metal, when he created this extraordinary Theo design. One pure material, one meticulous cut, one 90-degree fold, that's all it takes to bring out the colors of your groovy personality.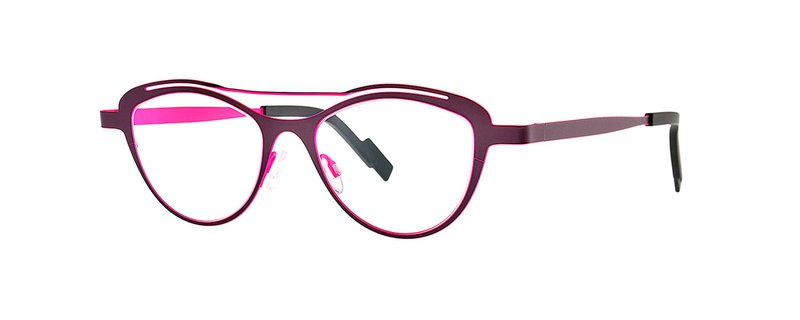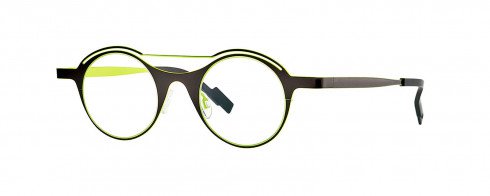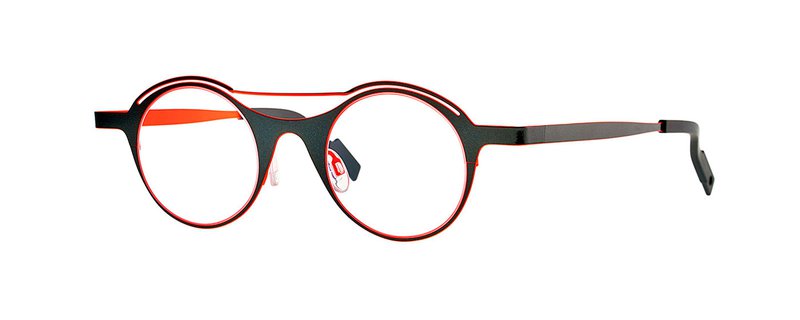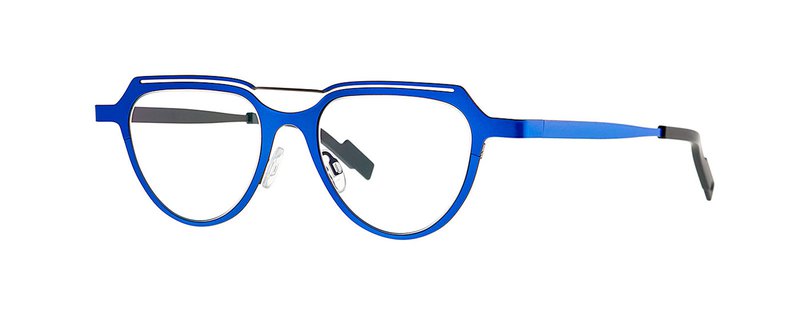 Potatoes Collection:
Bring your appetite, because theo is serving 'stoemp' with veggies! Anyone looking for an easy 'first theo' will find a new suggestion on our POTATOES menu: versatile acetate frames with a slightly smaller pupillary distance, perfect for narrow faces. The newest POTATO family is flexible, comfortable and accessible as always, but at the same time bursting with character. These compliment catchers will leave every first-time theo wearer hungry for more!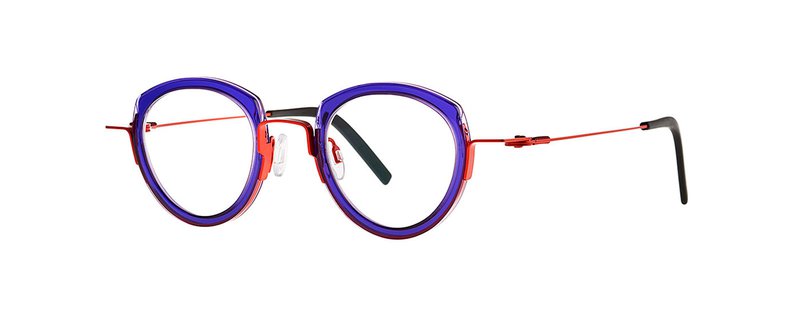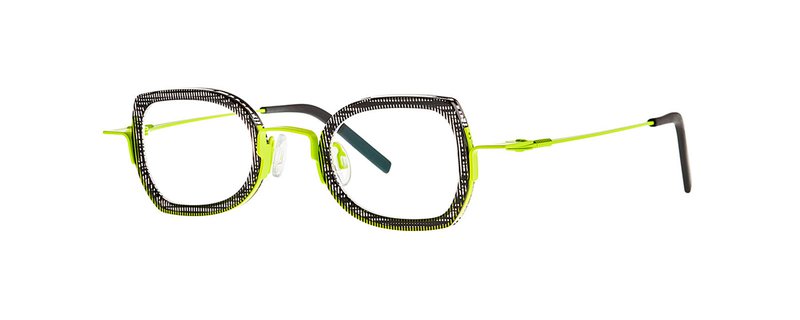 We know that our Theo collection will provide you with compliments on your glasses for years to come and are confident that you will visit us often to refresh your look. For more information go to our Theo Page.